Sale Apartment Les Angles (30133)
LES ANGLES
576,018 €
Contact Cédric LARZUL of LIEUX UNIQUES ® PACA at 06.25.26.16.76 for this beautiful apartment of 122.75 m² on the ground floor, with a terrace of 130.38 m², a garden of 213.51 m² (in a residence of 7 apartments - available current 2nd semester 2019) and located in Les Angles. In the heart of Provence, at the foot of the Papal City, Les Angles is a privileged town. Brimming with sunshine and scents, rich in gastronomic, cultural and heritage discoveries, the city offers an exceptional living environment. It has combined tradition and modernity, old authentic village and economic boom. This apartment includes: two bedrooms (13.18 m² and 22.58 m²), a corridor (4.32 m²), a kitchen (10.03 m²), a dressing room (4.70 m²), an entrance (4.56 m²), a bathroom (8.66 m²), a bathroom (2.61 m²), a living room (45.27 m²), a toilet (2.03 m²) and a cellar (4.81 m²). This apartment includes a garage and private parking. MY OPINION : 7 units with a clear view, in a Californian style residence with vast terraces in lush greenery, sheltered from the wind and without vis-à-vis. Air-water heat pump for heating and hot water. Floor heating type floor heating. Pedestrian paths. Exterior lighting access and parking controlled by photocell. Grassed common green areas with a variety of plants or shrubs with integrated irrigation for shrubs and shrubs and drip for hedges. Swimming pool liner / pvc (2.5x5). Stay bathed in light, openings that accentuate the perspectives and welcome the harmony, paving floors signed PORCELANOSA, white or pastel paints according to the tastes, large joinery designed to optimize the sunshine and the natural light. This accommodation benefits from arranged storage. The bathrooms are signed PORCELANOSA with an extra flat shower tray, a rain shower column, a vanity unit with a mirror and independent lighting and a heated towel rail. Suspended toilets are also signed PORCELANOSA. The rolling shutters of the bays are equipped with electric control, aluminum blades, anthracite gray, with a centralized electric closure. LIEUX UNIQUES ® PACA - Cédric LARZUL - 06 25 26 16 76 - More information on 3w lieuxuniques com (Ref LI1-029). The selling price is expressed Inclusive Agency Fees (F.A.I.) whose value is equivalent to 3.73% TTC of the selling price. Net Seller Price : 555.281.75 euros. Fees : 20,736.25 euros. - Luxury Real Estate LIEUX UNIQUES ® - Luxury Real Estate LIEUX UNIQUES ® - Charming Real Estate LIEUX UNIQUES ®.
Digest

Surface

122.75 m²

Surface

213.51 m²

Number of rooms

3

Number of bedrooms

2

Swimming pool

Yes

In co-ownership

7 lots
rooms

1 kitchen

10.03 m²

1 entry

4.56 m²

1 hallway

4.32 m²

1 lounge room

45.27 m²

2 bedrooms

13.18 m², 22.58 m²

1 dressing room

4.7 m²

1 bathroom

8.66 m²

1 shower room

2.61 m²

1 toilet

2.03 m²

1 pantry

4.81 m²

1 terrace

130.38 m²

1 swimming pool

1 garden

213.51 m²
Financial information

Selling price honoraires inclus

576,018 €

Selling price Agency fees excluded

555,282 €

Fees 3.73% tax incl. chargeable to the buyer
Complementary information

Year of construction

2018

Chauffage

individual , heat pump , electric
Diagnoses
Inquiry
Your contact
LIEUX UNIQUES ®

37, Allée des Pins 41000 Blois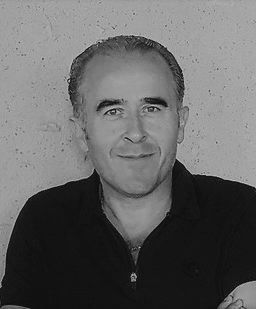 The information collected on this form is saved in a file computerized by the company

Agency Name

or managing and tracking your request. In accordance with the law "Informatique et Libertés", You can exercise your right of access to the data concerning you and have them rectified by contacting:

Agence Name

, Correspondent Informatique et Libertés,

agence adresse

ou à agence mail, specifying in the subject of the "People's Rights" mail and attach a copy of your proof of identity.