Sale Villa La Marolle En Sologne (41210)
427,000 €
villa

LA MAROLLE EN SOLOGNE (41210)
This property is no longer in the catalog because it was sold.
MANDATE LIEUX UNIQUES ®. Contact Cédric LARZUL of LIEUX UNIQUES ® Blois-Chambord in 06 25 26 16 76 for this atypical property located in the heart of the Sologne, in Marolle-en-Sologne, without being isolated however. In the middle of its 4 hectares of wooded land, and hidden from view, it will surprise you. Let's talk about the outside first. Mediterranean garden, palm trees, cypress trees, olive trees, small artificial waterfalls, heated swimming pool 6x12 (heat pump) with its 3m diving pool and reinforced liner, huge wooden terrace hut beach, teak path down to the l fish pond and small cottage below. The view is beautiful. The eye feeds itself on all this cleverly arranged greenery. The charm operates. The house, meanwhile, with its 217 m², marries nature: large windows with brick partition and double glazing on all sides, east-west orientation that lets in the light, covered terraces. On the ground floor, a huge space of 88 m² tiled with beamed ceilings and exposed joists - living room (31.30 m²), kitchen (15 m²), living room (45 m²) - which gives on all sides 'outside. The kitchen is unconventional: stainless steel hood top hammered and sculpted by the artist François Lavrat, stainless steel bar, bar hat and bar chairs built from braces of the Eiffel Tower, huge stainless steel cooking piano, oven professional pastry chef, amazing copper basin and tap that is activated by pedals. The stove, beautiful, can heat all the space and even the lower level. If you prefer to make a real chimney fire, the huge fireplace in the living room is at your disposal. On the lower floor therefore, you will find a large living room of 41.52 m² floor made of large slats of floating floors, a wine cellar of 5.08 m², a room of 9.16 m², a bathroom of 8,92 m² with its WC, a release of 7,67 m² acting as a dressing room leading to the parental space: room of 20.70 m² on the ground floor and private terrace and its large bathroom with toilet 8.56 m². On the upper floor, a wooden miller's staircase leads to a large 17.02 m² bedroom. This house also includes a garage of 35 m² with an automatic door and a local pool of 10.40 m². MY OPINION: A house blow-of-heart, warm and cozy winter, and totally open the summer, for the nature lovers who love the large outdoor and indoor spaces. Immaculate condition. Roof in small flat tiles. Property tax of 1200 euros approximately. Glass wool insulation. Wiessmann fuel boiler, numerous outbuildings. Entrance gateway new with videophone (to be mounted). LIEUX UNIQUES ® Blois-Chambord - Cédric LARZUL - 06 25 26 16 76 - More information on 3w lieuxuniques com (Ref LI1-131). The sale price is expressed Agency Fees Included (F.A.I.) whose value is equivalent to 4.15% of the sales price. Net Seller Price : 410 000 euros. Fees : 17,000 euros. - Luxury Real Estate LIEUX UNIQUES ® - Luxury Real Estate LIEUX UNIQUES ® - Charming Real Estate LIEUX UNIQUES ®.
Digest

Surface

217.27 m²

Surface

3.7 ha

Number of rooms

5

Number of bedrooms

3

Swimming pool

Yes

View

on stream , on forest
rooms

1 kitchen

15 m²

2 passages

3.02 m²

1 dining room

42.56 m²

2 living-rooms

31.3 m², 41.52 m²

2 bedrooms

17 m², 9.16 m²

1 suite parentale

20.7 m²

1 dressing room

7.67 m²

3 shower rooms

4.81 m², 8.92 m², 8.56 m²

3 toilets

1.5 m², 1.5 m², 1 m²

2 paliers

3.02 m², 1.93 m²

1 cave � vin

3 terraces

10 m², 28.3 m², 27.04 m²

1 swimming pool

1 chaufferie

10.4 m²
Financial information

Selling price honoraires inclus

427,000 €

Selling price Agency fees excluded

410,000 €

Fees 4.15% tax incl. chargeable to the buyer

Land tax

1,213 €
Environment

Transport

Highway (29 km) , Station (46 min)

Nearby

Golf (25 min) , City center (7 min) , School (7 min) , Gardens , Park (20 min)
Complementary information

Year of construction

1920

Chauffage

individual , boiler , oil
Diagnoses

DPE : D

GHG : E
Inquiry
Your contact
LIEUX UNIQUES ®

37, Allée des Pins 41000 Blois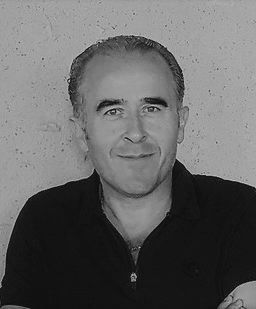 The information collected on this form is saved in a file computerized by the company

Agency Name

or managing and tracking your request. In accordance with the law "Informatique et Libertés", You can exercise your right of access to the data concerning you and have them rectified by contacting:

Agence Name

, Correspondent Informatique et Libertés,

agence adresse

ou à agence mail, specifying in the subject of the "People's Rights" mail and attach a copy of your proof of identity.