Sale Property Montoire Sur Le Loir (41800) Proximité Gare TGV
695,250 €
property

MONTOIRE SUR LE LOIR (41800)

Proximité Gare TGV
Contact Cédric LARZUL of LIEUX UNIQUES ® Blois-Chambord for this mansion of the nineteenth century of 386 m², twinned with a troglodyte dwelling on a park of more than one hectare (11,610 m² precisely). This atypical property consists of the ground floor: a beautiful entrance hall (19 m²), a large living room with fitted kitchen (41.69 m²) overlooking a living room in the house master (26.48 m²) with on the 1st floor a bridal suite duplex (44.07 m²). On the other side, a sleeping area consists of a master suite with bathroom (bath and walk-in shower) and office mezzanine (57.12 m²), two large bedrooms with bathroom ( walk-in shower) (respectively 32,25 and 22,18 m²) and a guest room (15,52 m²). In Rez-de-Jardin: an independent studio with kitchenette and bathroom (21.76 m²). As for the outbuildings: a relaxation room with sauna, jacuzzi, shower room, wc, with a breathtaking view over the loir valley (30 m²) and a garage (28.38 m²) . MY OPINION: This house with swimming pool (10x5) overlooks a beautiful landscape with a park of more than one hectare consisting of an orchard, a vegetable garden, aromatic plants in rock gardens and a forest (mainly oak and pine). This property is located on a town listed in the category of the most beautiful villages of France. Location steeped in history with a prehistoric and Gallo-Roman archaeological site. Absolute tranquility, far from major highways, this house is only ten minutes from the TGV station and fifteen minutes from Vendome. The owners have decorated this property combining modernity and old with talent. Double glazing, .Visio-phone, Motorized gate. Alarm. City gas heating. Everything in the sewer. Property tax 1900 €. It's a good semi-troglodyte! UNIQUE!
LIEUX UNIQUES ®Blois-Chambord - Cédric LARZUL - 06 25 26 16 76 - More information on 3w lieuxuniques com (Ref LI1-142). The selling price is expressed Inclusive Agency Fee (F.A.I.) whose value is equivalent to 3.00% of the selling price. Net Seller Price : 675.000 euros. Fees : 20.250 euros. - Luxury Real Estate LIEUX UNIQUES ® - Luxury Real Estate LIEUX UNIQUES ® - Charming Real Estate LIEUX UNIQUES ®.
Digest

Surface

386 m²

Surface

11000 m²

Number of rooms

8

Number of bedrooms

7

Swimming pool

Yes
rooms

1 kitchen

1 entry

16 m²

8 hallways

1.07 m², 7.37 m², 1.72 m², 13.08 m², 7.71 m², 17.66 m², 4.35 m², 3.08 m²

2 living-rooms

41.69 m², 26.48 m²

7 bedrooms

21.06 m², 19.24 m², 22.18 m², 20.89 m², 10.45 m², 27.3 m², 12.09 m²

4 bathrooms

2.04 m², 3.65 m², 5.07 m², 10.3 m²

3 shower rooms

7 toilets

1.57 m²

1 pantry

8.3 m²

1 recreation room

30.01 m²

1 swimming pool

1 maids room

21.76 m²

1 garden

11000 m²
Financial information

Selling price honoraires inclus

695,250 €

Selling price Agency fees excluded

675,000 €

Fees 3% tax incl. chargeable to the buyer
Environment

District

Proximité Gare TGV
Complementary information

Year of construction

1800

Chauffage

individual , boiler , gas
Diagnoses

DPE : D

GHG : D
Inquiry
Your contact
LIEUX UNIQUES ®

37, Allée des Pins 41000 Blois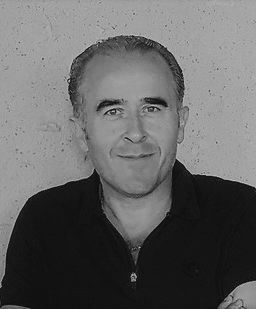 The information collected on this form is saved in a file computerized by the company

Agency Name

or managing and tracking your request. In accordance with the law "Informatique et Libertés", You can exercise your right of access to the data concerning you and have them rectified by contacting:

Agence Name

, Correspondent Informatique et Libertés,

agence adresse

ou à agence mail, specifying in the subject of the "People's Rights" mail and attach a copy of your proof of identity.