Sale Contemporary house STE MARIE DE RE (17740) Ile-de-Ré
1,295,900 €
›
›
contemporary house

STE MARIE DE RE (17740)

Ile-de-Ré
EXCLUSIVITE LIEUX UNIQUES ®. RARE ET UNIQUE sur l'Ile de Ré. Contacter Cédric LARZUL (et Maïlys) de LIEUX UNIQUES ® Ré-Rochelle, pour cette jolie Rétaise contemporaine de 2020, de 162 m² et située à Sainte-Marie-de-Ré, avec sa piscine chauffée sur un terrain entièrement clôturé de 470 m².
Cette propriété de plain-pied, comprend : une entrée (de 8.74 m²), un cellier (de 6.86 m²), un WC (de 1.62 m²), un patio, une cuisine aménagée et équipée (de 13.68 m²) ouverte sur le séjour et donnant accès direct sur la terrasse et la piscine chauffée, un couloir (de 2.24 m²), et un dégagement (de 11.75 m²) qui dessert trois chambres (respectivement de 15,25, 15,42 et 15,89 m²) dont l'une est une suite parentale avec dressing, salle de bain avec douche et WC (de 9.66 m²). La deuxième chambre donne accès au patio et la troisième dispose d'une salle d'eau à proximité (de 4.33 m²).
MON AVIS : Spacieux, très spacieux. De grands espaces, Chauffage par pompe à chaleur. Double vitrage, baies à galandage, tout à l'égout. Carrelage sur le sol. Matériaux de grande qualité. Vous êtes à 1.7 kilomètre de la mer et à proximité immédiate des commerces et des services. La propriété dispose d'un abri voitures, d'un espace de stationnement et d'une dépendance permettant de stocker le matériel dédié au jardin. Toiture en tuiles mécaniques Rétaises. Excellente isolation : Consommations Énergétiques : A. GES : A. Portail électrique.
MON CONSEIL : Des matériaux de qualité, de grands espaces, une vie au grand air de la mer et de la Charente Maritime. L'île de Ré c'est bientôt chez vous ? N'hésitez pas à nous contacter. LIEUX UNIQUES ® Ré-Rochelle– Cédric LARZUL - 06 25 26 16 76 (Réf.LI1-330). Le prix de vente est exprimé Frais d'Agence Inclus (F.A.I.) dont la valeur est équivalente à 3.67 % TTC du prix de vente. Prix Net Vendeur : 1.250.000 euros. Honoraires TTC : 45.900 euros (charge acquéreurs). Immobilier de Luxe LIEUX UNIQUES ® - Immobilier de Prestige LIEUX UNIQUES ® - Immobilier de Charme LIEUX UNIQUES ®. RCS : 790 024 848. Blois.
Digest

Surface

163 m²

Surface

470 m²

Number of rooms

5

Number of bedrooms

3

Swimming pool

Yes
rooms

1 kitchen

13.86 m²

1 entry

8.74 m²

1 hallway

2.24 m²

1 passage

11.75 m²

1 living-room

46.1 m²

3 bedrooms

15.25 m², 15.42 m², 15.89 m²

1 dressing room

6.86 m²

1 bathroom

9.66 m²

1 shower room

4.33 m²

2 toilets

1.62 m²

1 pantry

6.86 m²

1 swimming pool

1 garden

470 m²
Financial information

Selling price honoraires inclus

1,295,900 €

Selling price Agency fees excluded

1,250,000 €

Fees 3.67% tax incl. chargeable to the buyer
Environment

District

Ile-de-Ré

Nearby

City center (2 min) , School (2 min)
Complementary information

Year of construction

2020

Chauffage

individual , heat pump , electric
Diagnoses

DPE : A

GHG : A
Inquiry
Your contact
Cédric LARZUL

NANTES - LA BAULE - AMBOISE - BLOIS - ORLÉANS - TOURS
LIEUX UNIQUES ®

37, Allée des Pins 41000 Blois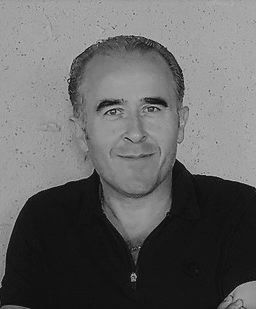 The information collected on this form is saved in a file computerized by the company

Agency Name

or managing and tracking your request. In accordance with the law "Informatique et Libertés", You can exercise your right of access to the data concerning you and have them rectified by contacting:

Agence Name

, Correspondent Informatique et Libertés,

agence adresse

ou à agence mail, specifying in the subject of the "People's Rights" mail and attach a copy of your proof of identity.