Sale Long house Hermeray (78125) Rambouillet - Epernon
1,759,500 €
›
›
long house

HERMERAY (78125)

Rambouillet - Epernon
Contacter Arthur LARZUL de LIEUX UNIQUES ® Chartres-Rambouillet au 06.49.08.15.06 pour cette propriété de 323 m², décomposée en deux parties, sur un terrain de 5.963 m² et située sur la commune d'Hermeray (78).
La 1ère partie (entièrement rénovée, de 140,89 m²) comprend : un salon-séjour (de 49.77 m²) avec une cheminée en pierre de 0.55 m de profondeur, une cuisine aménagée et équipée (de 11.22 m²), une chambre 1 (de 13.35 m²), une salle de bain avec douche (de 5.22 m²), un WC (de 1.30 m²), un couloir (de 5.50 m²), ainsi qu'une grande pièce en mezzanine (de 50.53 m²). La 2ème partie entièrement à rénover, mais à très fort potentiel (de 182.51 m²) comprend : une entrée (de 7.98 m²), une cuisine (à aménager et équiper de 10.81 m²), une chambre 1 (de 13.10 m²), une salle de bain (de 4.20 m²) et une chambre 2 (possible) (de 16.13 m²). Un couloir (de 8.36 m²) puis un escalier permet d'accéder au 1er étage qui comprend : une salle de bain (de 48 m²), un grand dressing (de 10.32 m²), une grand salle avec deux escaliers indépendants (de 53.49 m²) et un placard (10.26 m²).
MON AVIS : Il s'agit d'un bien « atypique » mais à très fort potentiel. Cette propriété dispose d'un jardin de 5.983 m². Un étang se trouve sur la propriété. En outre, un accès immédiat à la forêt offre la possibilité de diverses activités. Chauffage électrique. Ballon d'eau chaude cumulus. Fenêtres double-vitrage. Tout à l'égout. Toiture en tuiles mécaniques. Taxe foncière : 1.583 euros. DPE : E (293) - GES : B (10). C'est en quelque sorte un bien UNIQUE que LIEUX UNIQUES ® vous présente aujourd'hui. Vous êtes seulement à une heure de Paris, par la N10 et la N12 et 15 km de Rambouillet.
MON CONSEIL : conviendrait parfaitement à une famille désireuse de s'implanter dans la nature à proximité de la forêt et de la verdure. Cette propriété peut également parfaitement convenir à des investissements afin d'obtenir un véritable rendement locatif pour en assurer l'autofinancement.
LIEUX UNIQUES ® Chartres - Rambouillet – Arthur LARZUL - 06 49 08 15 06. Plus d'informations sur 3w lieuxuniques com (Réf. LI1-374). Le prix de vente est exprimé Frais d'Agence Inclus (F.A.I.) dont la valeur est équivalente à 3.50 % TTC du prix de vente. Prix Net Vendeur : 1.700.000 euros. Honoraires TTC : 59.500 euros (charge acquéreurs). Immobilier de Luxe LIEUX UNIQUES ® - Immobilier de Prestige LIEUX UNIQUES ® - Immobilier de Charme LIEUX UNIQUES ®. RCS BLOIS : 790 024 848.
Digest

Surface

323 m²

Surface

5963 m²

Number of rooms

6

Number of bedrooms

2
rooms

2 kitchens

11.22 m², 10.81 m²

1 hallway

5.5 m²

1 lounge room

49.77 m²

2 bedrooms

13.35 m², 13.1 m²

1 bathroom

5.22 m²

1 toilet

1.3 m²

1 recreation room

54.53 m²

1 garden

5963 m²
Financial information

Selling price honoraires inclus

1,759,500 €

Selling price Agency fees excluded

1,700,000 €

Fees 3.50% tax incl. chargeable to the buyer

Land tax

1,583 €
Environment

District

Rambouillet - Epernon

Transport

Highway , Bus , Station

Nearby

Golf , Shopping mall , City center , School , Gardens
Complementary information

Year of construction

1900

Chauffage

individual , convector , electric
Diagnoses

DPE : E

GHG : E
Inquiry
Your contact
Cédric LARZUL

Tours - Amboise - Orléans - Blois - Nantes - La Baule
LIEUX UNIQUES ®

4, rue du 1er Septembre 41000 Blois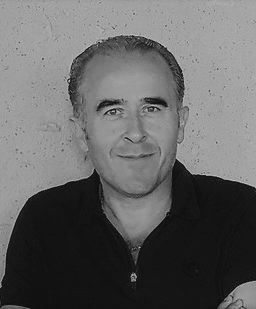 The information collected on this form is saved in a file computerized by the company

Agency Name

or managing and tracking your request. In accordance with the law "Informatique et Libertés", You can exercise your right of access to the data concerning you and have them rectified by contacting:

Agence Name

, Correspondent Informatique et Libertés,

agence adresse

ou à agence mail, specifying in the subject of the "People's Rights" mail and attach a copy of your proof of identity.