Sale Contemporary house Pleumeur-Bodou (22560) Perros Guirec - Lannion
986,000 €
›
›
contemporary house

PLEUMEUR BODOU (22560)

Perros Guirec - Lannion
Contacter Isabelle MARTIN de LIEUX UNIQUES ® Perros-Guirec-Saint-Brieuc pour cette très belle propriété traditionnelle de 160 m² sur un terrain de 6000 m², située à proximité immédiate du Golf de Samson et de la mer (Côte de Granit Rose).
Cette propriété comprend au RDC : Une entrée, une cuisine (aménagée et équipée), une salle à manger, un salon, une grande chambre, un bureau, deux placards, une salle d'eau et un WC. Le 1er étage quant à lui comprend : une mezzanine, trois chambres, une salle d'eau et un WC. La propriété comprend un sous-sol total (d'environ 80 m²) avec garage deux voitures, un atelier, une cave à vin tempérée.
MON AVIS : Juste MAGNIFIQUE et pour le coup vraiment UNIQUE ! Endroit bucolique, face au golf de Samson et face la Mer ! Vous n'achetez pas une maison, vous achetez « une adresse » et le « paradis ». C'est un produit exceptionnel que LIEUX UNIQUES ® vous présente aujourd'hui. Huisseries en PVC double-vitrage. Taxe foncière : 1600 euros. Chauffage électrique, ballon d'eau chaude cumulus. Jardin arboré (non entièrement clôturé) de 6.000 m². Toiture en tuiles plates de Loquirec. Un sous-sol total vous permet de disposer de l'espace nécessaire pour stocker, ranger, bricoler, ... La mer est en face, la voie rapide (N12), la gare et le bus est à 7 km, les centres commerciaux (Leclerc, Géant) sont à 7 km, le centre-ville de Trégastel est à 3 km, l'école maternelle et primaire est à 3 km et le golf de Saint Samson est à 50 m.
MON CONSEIL : Inutile de vous dire que cet emplacement est exceptionnel. Pour ceux qui recherchent la tranquillité, le calme, la verdure, la mer, ... cette propriété est pour vous. Pas de vol à l'autre bout du monde mais un LIEU et une situation UNIQUE ! Cette demeure possède les clés d'un indéniable paradis, nichée dans son écrin de verdure sur la Côte de Granit Rose !
LIEUX UNIQUES ® Perros-Guirec - Saint-Brieuc - Roscoff – Isabelle MARTIN - 06 47 74 96 36. Plus d'informations sur 3w lieuxuniques com (Réf. LI1-402). Le prix de vente est exprimé Frais d'Agence Inclus (F.A.I.) dont la valeur est équivalente à 3.79 % TTC du prix de vente. Prix Net Vendeur : 950.000 euros. Honoraires TTC : 36.000 euros (charge acquéreurs). Immobilier de Luxe LIEUX UNIQUES ® - Immobilier de Prestige LIEUX UNIQUES ® - Immobilier de Charme LIEUX UNIQUES ®. RCS BLOIS : 790 024 848.
Digest

Surface

160 m²

Surface

6000 m²

Number of rooms

5

Number of bedrooms

4
rooms

1 kitchen

1 entry

1 dining room

1 living-room

4 bedrooms

2 placards

1 office room

2 shower rooms

2 toilets

1 mezzanine

1 veranda

1 golf

1 cellar

1 basement

80 m²

1 dépendance

1 workshop

1 garden

6000 m²
Financial information

Selling price honoraires inclus

986,000 €

Selling price Agency fees excluded

950,000 €

Fees 3.79% tax incl. chargeable to the buyer

Land tax

1,600 €
Environment

District

Perros Guirec - Lannion

Transport

Highway (7 km) , Bus (7 km) , Station (7 km)

Nearby

Golf (50 m) , Shopping mall (7 km) , City center (3 km) , School (3 km)
Complementary information

Year of construction

1979

Chauffage

individual , radiator , electric
Diagnoses

DPE : E

GHG : B
Inquiry
Your contact
Cédric LARZUL

Tours - Amboise - Orléans - Blois - Nantes - La Baule
LIEUX UNIQUES ®

4, rue du 1er Septembre 41000 Blois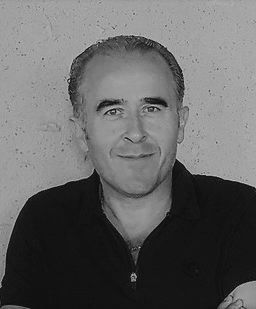 The information collected on this form is saved in a file computerized by the company

Agency Name

or managing and tracking your request. In accordance with the law "Informatique et Libertés", You can exercise your right of access to the data concerning you and have them rectified by contacting:

Agence Name

, Correspondent Informatique et Libertés,

agence adresse

ou à agence mail, specifying in the subject of the "People's Rights" mail and attach a copy of your proof of identity.