Sale Long house La Chapelle-Saint-Martin-en-Plaine (41500) Blois-Mer-Beaugency
224,000 €
›
›
long house

LA CHAPELLE ST MARTIN EN PLAINE (41500)

Blois-Mer-Beaugency
LIEUX UNIQUES ®. Contacter Cédric LARZUL de LIEUX UNIQUES ® Tours-Orléans-Blois-Chambord pour cette jolie longère, de 154 m² (surface au sol) sur un terrain arboré de 583 m² et située à la Chapelle-St-Martin-en-Plaine, à proximité immédiate de Mer, de Chambord, de Blois et de l'autoroute A10.
Cette jolie petite longère comporte au RDC (de 105,39 m²) : un grand salon-séjour (de 60,66 m²), une cuisine aménagée et équipée (séparée) (de 12.00 m²), une salle de bain (de 7,50 m²), une chambre 1 avec sa baie vitrée (à finir d'aménager de 24,00 m²). Le 1er étage (de 60,53 m²) comprend : une chambre 2 (de 11,00 m²), une chambre 3 (de 9,50 m²), un couloir (de 2,10 m²), une chambre 4 (de 18,22 m²), une salle de bain (de 10,16 m²) et un WC (de 1,89 m²).
MON AVIS : Chutttt, ... écoutez le silence, une petite brise associée aux effluves de la nature, ... et c'est le paradis. C'est vraiment une jolie petite longère parfaitement bien entretenue par ses propriétaires actuels ; tout est de bon goût avec ses huisseries doubles vitrages de couleur, qui donne à cette petite propriété son cachet si particulier. Toiture en tuiles de pays. Chauffage par pompe à chaleur et insert. Ballon cumulus pour l'eau chaude. Portail d'entrée manuel. Volets roulants électriques et manuels. Le bien est entièrement clos. Orientation de la maison plein sud. Taxe foncière 587 euros. Il existe un cabanon de jardin (en acier) sur la propriété pour ranger ses outils et autres fournitures. Le terrain est piscinable. A proximité de Mer (41500), de l'autoroute A10 (12 km), à 24 km de Chambord et de Blois, les écoles primaires et maternelles sont à 2 km avec ramassage scolaire à proximité immédiate de la maison. Quant à l'épicerie avec tabac et poste elle se trouve à 2 km et le supermarché Super U à 10 km.
MON CONSEIL : Idéale pour des parisiens souhaitant s'expatrier vers Blois-Chambord et profiter des atouts de la région Centre pour y travailler voire télétravailler... à vous d'inventer la vie qui avec ...
LIEUX UNIQUES ® Blois-Chambord - Cédric LARZUL - 07 80 91 19 84. Plus d'informations sur 3w lieuxuniques com (Réf. LI1-545). Le prix de vente est exprimé Frais d'Agence Inclus (F.A.I.) dont la valeur est équivalente à 4,18 % TTC du prix de vente soit 224.000 euros. Prix Net Vendeur : 215.000 euros. Honoraires TTC : 9.000 euros (charge acquéreurs). Immobilier de Luxe LIEUX UNIQUES ® - Immobilier de Prestige LIEUX UNIQUES ® - Immobilier de Charme LIEUX UNIQUES ®. RCS : 790 024 848 Blois. Registre des mandats : 1382.
Digest

Surface

154 m²

Surface

583 m²

Number of rooms

5

Number of bedrooms

4
rooms

1 kitchen

12 m²

1 hallway

2.1 m²

1 living-room

33.47 m²

4 bedrooms

24 m², 11 m², 9.5 m², 18.22 m²

2 bathrooms

7.5 m², 10.16 m²

2 toilets

1.23 m², 1.89 m²

1 mezzanine

7.66 m²

1 terrace

1 piscine possible

1 garden

583 m²
Financial information

Selling price honoraires inclus

224,000 €

Selling price Agency fees excluded

215,000 €

Fees 4.19% tax incl. chargeable to the buyer

Land tax

587 €
Environment

District

Blois-Mer-Beaugency

Transport

Airport (157 km) , Highway (9 km) , Bus (50 m) , Station (10 km)

Nearby

Golf (29 km) , Shopping mall (20 km) , City center (11 km) , (4 km) , School (2 km)
Complementary information

Year of construction

1900

Chauffage

individual , heat pump , electric
Diagnoses

DPE : D

GHG : B
Inquiry
Your contact
Cédric LARZUL

Tours - Amboise - Orléans - Blois - Nantes - La Baule
LIEUX UNIQUES ®

4, rue du 1er Septembre 41000 Blois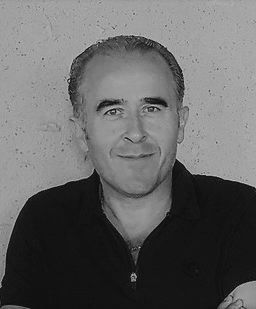 The information collected on this form is saved in a file computerized by the company

Agency Name

or managing and tracking your request. In accordance with the law "Informatique et Libertés", You can exercise your right of access to the data concerning you and have them rectified by contacting:

Agence Name

, Correspondent Informatique et Libertés,

agence adresse

ou à agence mail, specifying in the subject of the "People's Rights" mail and attach a copy of your proof of identity.
This site is protected by reCAPTCHA and the Google Privacy Policy and Terms of Service apply.