That's why we love Bordeaux - Arcachon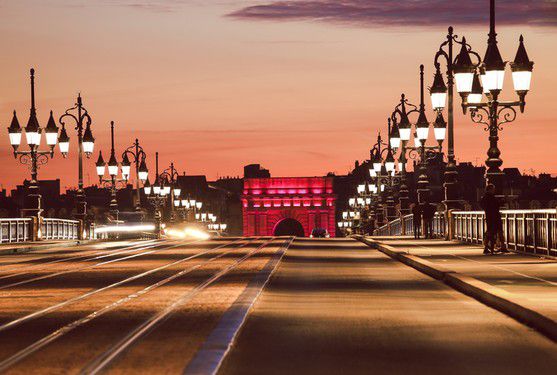 We visit Bordeaux where we settle, fascinated first of all by the magnificent architecture of the 18th century blond stone facades of the Place de la Bourse, the Place Royale, the Cours du Chapeau-Rouge, the Grand Théâtre which has one of the most beautiful showrooms of the eighteenth century in Europe... Behind the pomp skull of the Ancien Régime erected on the edge of the Garonne, hides the old medieval Bordeaux with typical streets in the St Pierre district... The decor is planted : Bordeaux impresses. 350 buildings are classified or listed as Historical Monuments.

The seduction of the city continues to operate thanks to its remarkable gastronomy and its varietals famous all over the world. There are more than 20 wine chateaux in the metropolis alone !

If the city owes its fortune to its wines and its port, it has nevertheless managed to approach the modernity by arranging for example its platforms and the incredible mirror of water of 3450 m2 facing the Place de la Bourse, a network of trams and green spaces - its Public Garden has been labeled Jardin remarquable de France. With the LGV line, Bordeaux is now 2 hours from Paris.

Las of the city, less than an hour is, totally opened on the ocean, the basin of Arcachon, lagoon with the multiple landscapes: ports and oyster-farming villages, beaches of fine sand, forest of pines, dune of Pilat, islands and peninsula.

Climb to the top of the dune and close your eyes. Let the wind rush into your hair and breathe. Or, let yourself be carried out of time by the winter city of Arcachon to the villas of the nineteenth century...

Take yourself for a bird on the bench of Arguin, one of the 8 great migratory corridors of the planet... Dream to infinity at the top of the lighthouse of Lège-Cap-Ferret admiring the parks with oysters, l Bird Island, the dune and the ocean, and at the tip of Cap-Ferret, let your eyes admire the spectacular 180 ° view of the surrounding nature. And simply, enjoy.