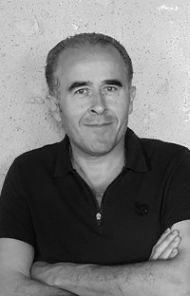 We created LIEUX UNIQUES ® because our vocation in real estate is to discover and offer for sale original properties. We are very happy to meet you soon to make you visit a Unique Place that we can hope for from your heart, become yours. Real estate agents both, our professional backgrounds are :

Cedric is a graduate of BAC + 5. He graduated from M.S.T.C.F (I.A.E from Poitiers), ESC Reims, M.B.A Paris Dauphine and M.B.A from UQAM. After 20 years of marketing in reputable agro-food groups, he turned to real estate by creating his agency in the Loire Valley about eight years ago. Passionate and enthusiastic, he will know how to find your unique place.

Emmanuelle is a graduate of BAC + 5 (Celsa, Sciences Po and 3rd cycle in HRM at I.G.S). She was HR Director and business coach for 12 years and then turned to individual therapy for 10 years in law in Loir-et-Cher. His taste for beautiful houses and interior decoration (his living spaces have been photographed several times in the specialized press) naturally led to the creation of an original real estate agency : LIEUX UNIQUES ®.