That's why we love the Basque Country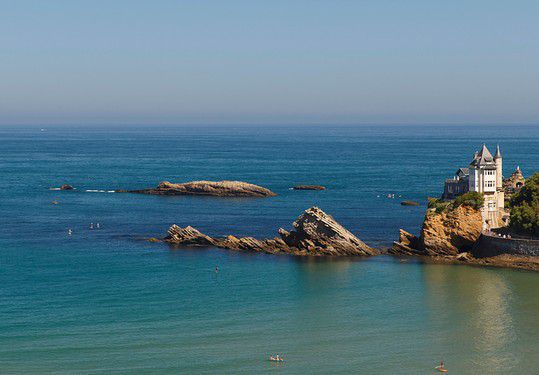 We come for its beaches, its waves, the surf but also for its cultural bubbling and the authenticity of its lands and its villages with colorful Basque houses. Four are classified more beautiful villages of France: Ainhoa, the Bastide Clairence, St -Jean-Pied-de-Port and Sare. In the nineteenth century, Eugenie, wife of Napoleon III, loved the place, close to his native Spain, especially Biarritz. She made it her summer resort and gave impetus to the seaside and thermal development of the region (Cambo-les-Bains, Eaux-Bonnes ...). She also launched the fashion of the excursion in 1859 by going to the massif of Rhune, culminating at 905 meters of altitude, which offers a 360 ° panorama on the Basque Country, the Landes and the Atlantic.

Here, the hikes do not miss : the 54 km of the coastal path from Bidart to Hendaye via St-Jean-de-Luz and Ciboure, the Gorges of Kakuetta to Sainte-Engrace...
Today, the Basque Country is more than ever relevant: thalassotherapy on the Basque coast, golf courses with sea views, festivals, business tourism... all pretexts to afford the Basque Country all year round.