That's why we love Maine et Loire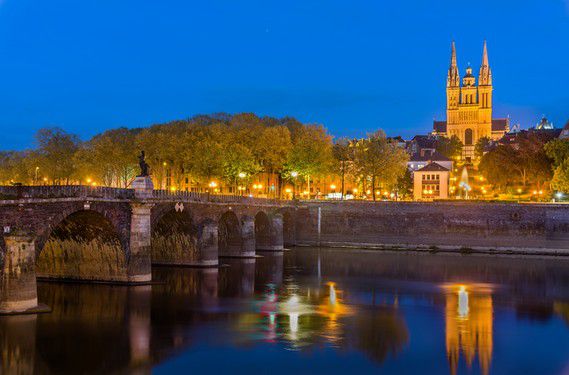 In the ranking of good living in France, the city of Angers is ahead of Rennes and Tours. Regularly, Maine-et-Loire wins the palm of cities where life is good. Fashion, automotive, electronics, food are among the strong sectors of this department. Maine-et-Loire has welcomed famous companies such as Scania, Eram, Pasquier, Cointreau, Charal, Mushroom France, Thyssenkrupp Lifts, IKKS, Vilmorin, Michelin...

This department is crossed by the Loire and counts no less than 1200 castles, buildings and large houses, as well as dozens of historical sites : Castle of Angers and its Museum of the tapestry of the Apocalypse, Royal Abbey of Fontevraud, Castle of Saumur...
Angers is located in the heart of the 3rd vineyard AOC (protected designation of origin) of France and the largest vineyard of the Loire Valley. It is also the French capital of plants, with parks and beautiful gardens like Terra Botanica.